WebRTC
Enables web browsers with Real-Time Communications (RTC) capabilities via simple JavaScript APIs
Mobile Support
Easily integrate Video chat and messaging support directly into any iOS and Android Apps

Media Recording
Capture, store, search and replay high quality voice and video interactions for compliance or 
training 
purposes
Online video interaction
Foster loyalty and increase revenues by creating a personal and unique relationship with your online guests via face-to-face conversation.
The All-in-One Interaction Platform
One-on-one Video Chat.
Advanced collaboration tools.
Enhanced and custom proactive rules.
Integrated with all your business software.
Multi-channel ready: Video, CallBack, Click2Call, Chat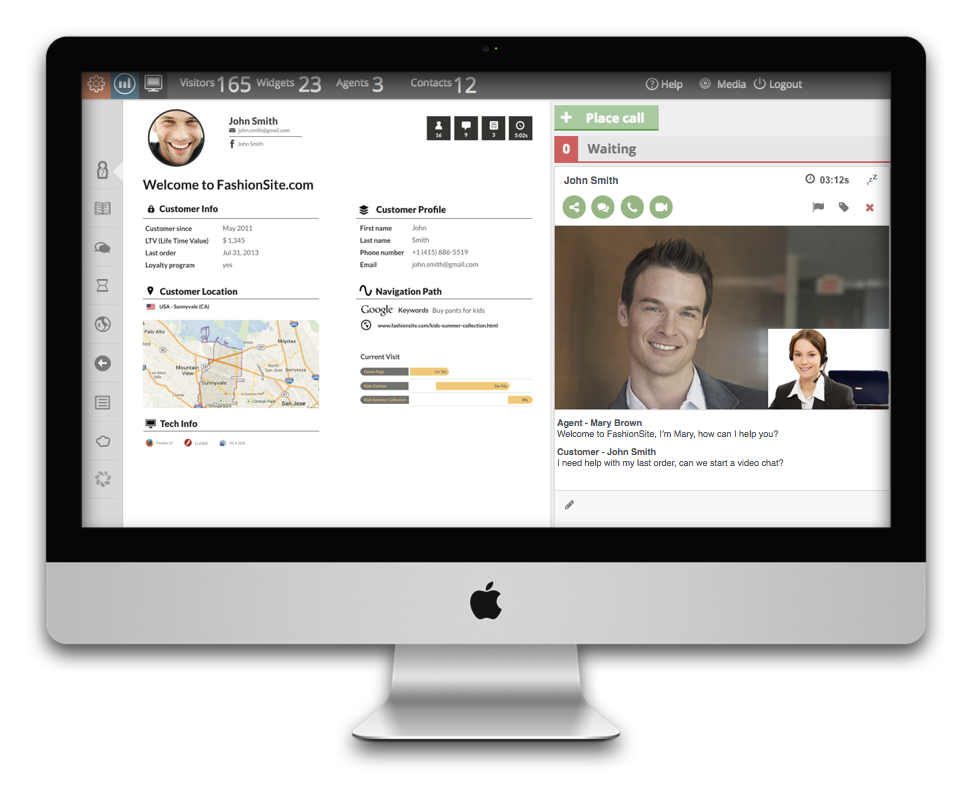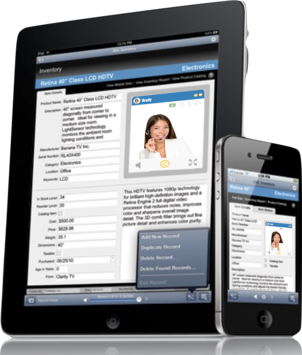 On any device
Visitors who need help should not be required to leave your app to seek support: provide the option for a video conversation in your mobile app.
Easy integration with our iOS and Android SDK
See what users are searching for in real time
Customizable interfaces
Push notifications
GeoLocation
Fully integrated with the leading platforms:





44%
say that real-time assistance is one of the most important features a website can offer.
70%
of buying experiences are based on how customers feel they are being treated.
77%
of online shoppers would like to make contact with a real person before making a purchase.
PROVIDE PROACTIVE AND REAL-TIME SUPPORT
---
Make it quick and easy for customers to access real-time support while shopping online via desktop and mobile devices. Seamless, non-intrusive, and intuitive interfaces provide the engagement experience that will lead to greater conversion and incremental revenue.
Boost online sales
Increased conversion rates and higher average transaction value will boost your online sales.
Increase efficiency
Reduce interaction time and redundant calls by supplying contextual information to the contact center agent.
Reduce service costs
Increased efficiency reduces service costs, in addition to keeping your online guests happy.