Co-browsing
Allows agent and customer to co-navigate a website.

Form-sharing
Allows presenter and participant to fill together a common web form

Screen-casting
Allows agents to show their screen or view the customer's screen
Help Customers Complete Transactions Effectively and Efficiently
---
Know in real time the navigation path of each visitor, the page they are currently viewing, and where they asked for help. Combining real-time dialogue with page pushing, content sharing, and form sharing are operations that enable the most productive management of customer requests and increase the likelihood that the question will be resolved in the first contact.
Seamless Co-browsing
Your agents can be on the same page (literally) as the contact. Agents are able to see in real time the page the contact is currently viewing, and where he or she asked for help. Thanks to co-browsing and page pushing technologies, your agents will effectively be able to guide your visitors to the right page or help them find the right information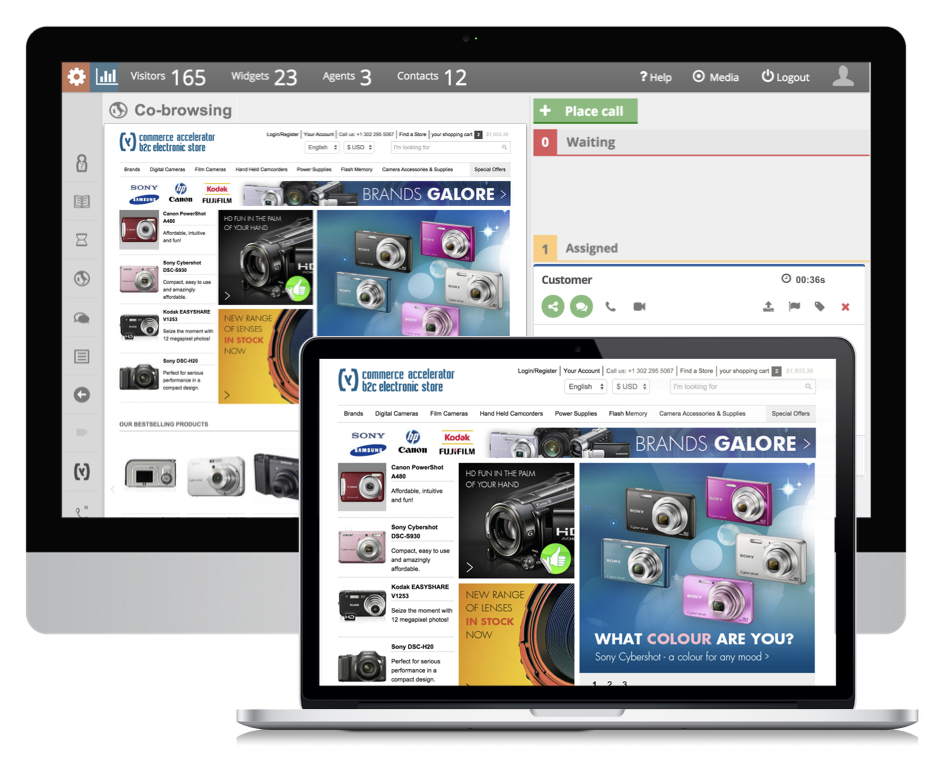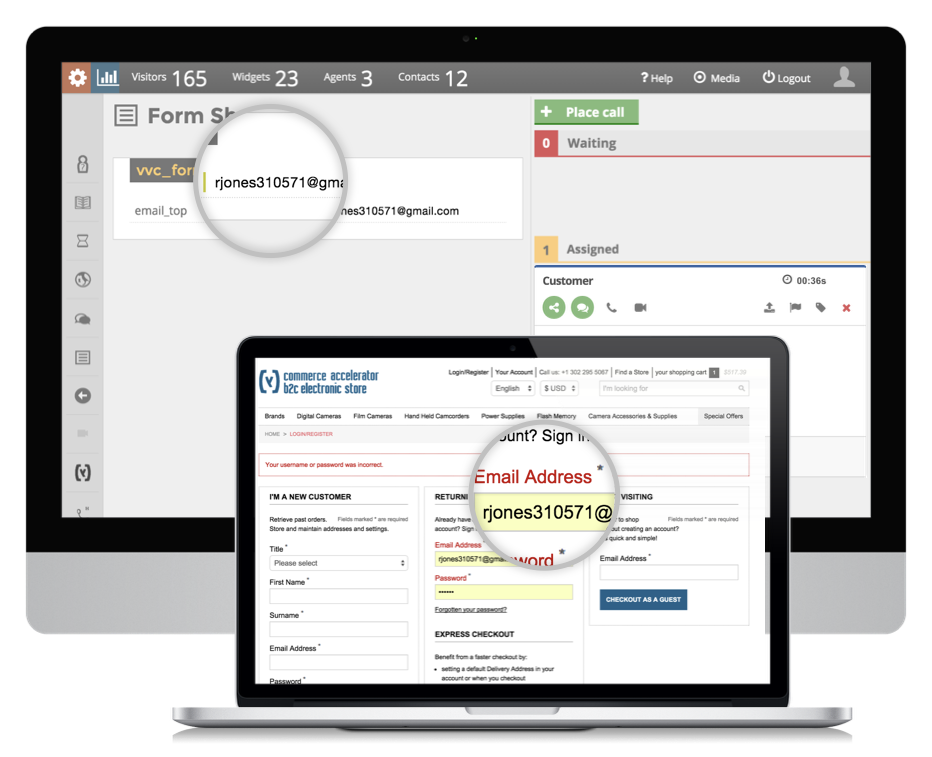 Form-sharing
Increase the probability of achieving business goals by assisting visitors fill out forms. Your agent can see in real time what your visitors are entering in webforms, and are able to help them modify the content in the right way. This is achieved without obstructing user privacy.
Screen-casting
Screen casting allows agents to show their screen or view the customer's screen during any real-time interaction. It allows to share both the customer's and agent's screen, one at the time, without the possibility to interact with the shared page. Screen casting allows streaming a specific window, a single app, or the full desktop.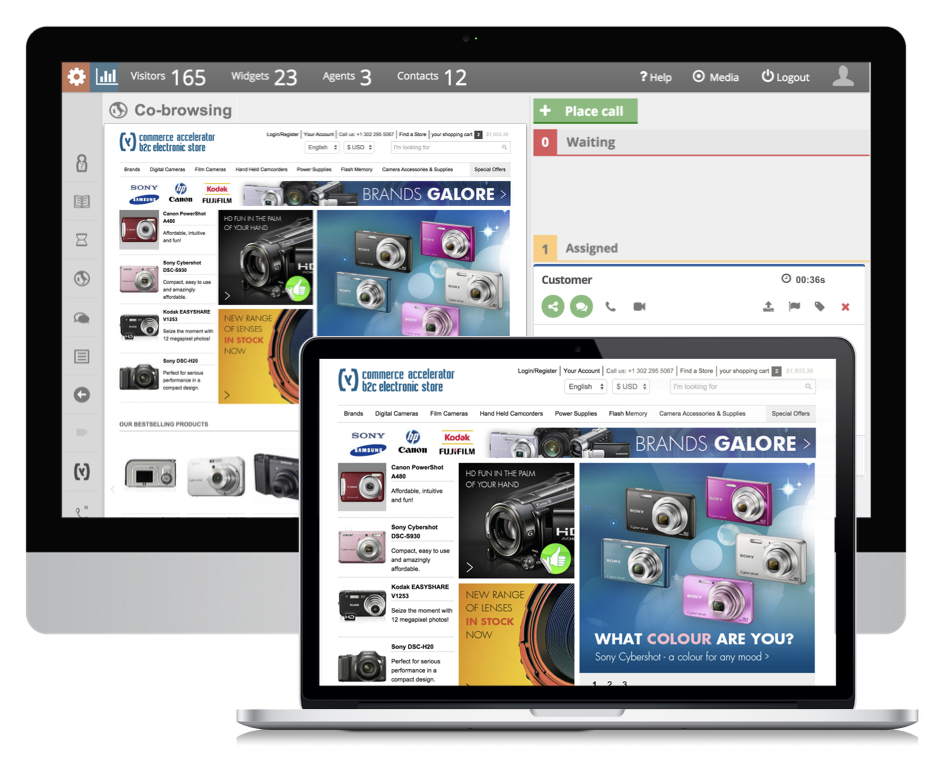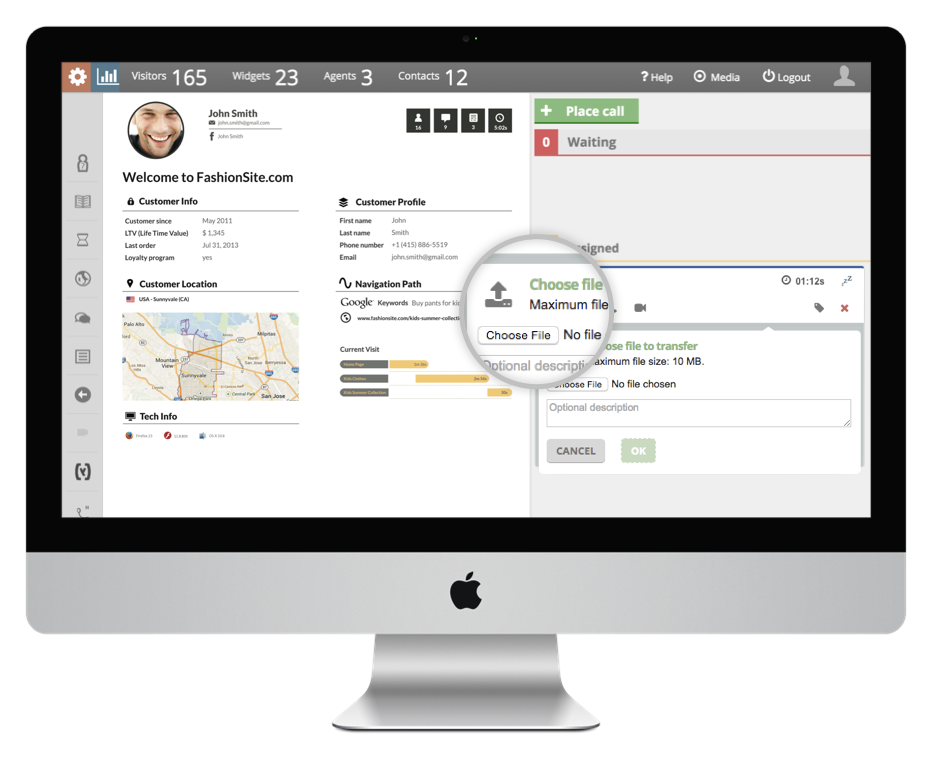 Secure file transfer
Vivocha allows you to send files (pdf, images, executable etc) from both the agent and customer side.
Click on the file attachment button to open your desktop explorer, choose the file you want to send, select it and then click "open".
The customer too may need to send files to the agent; widgets on the website or mobile app are provided with this functionality.
Navigation timeline
Analyze the behavior of your engaged visitors directly on the agent desktop: see the page they have visited and the time on page, to understand user's interests or avoid potential problems, also on your web analytics tool such as Google Analytics, WebTrends, Adobe 
Ominutre
.